Right. Got these today from the video class laptop.I didn't take these. Dunno who did. So... I didn't have alot to choose from.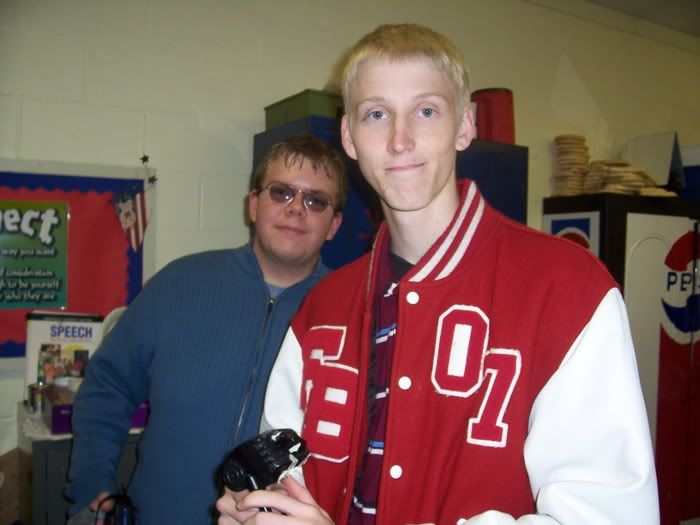 Bob and Sam. Wait. This isn't from retreat. Oh well.
Ugh. Neither is this. This is Mike.
From a skit in chapel. l-r: Tony, Aaron, Deanna, TJ, Mike.
Miss Reeves, Tyler (I think) as a chair, Preston and Sam as the table. At one point during the skit, TJ "fainted" and fell on the "table".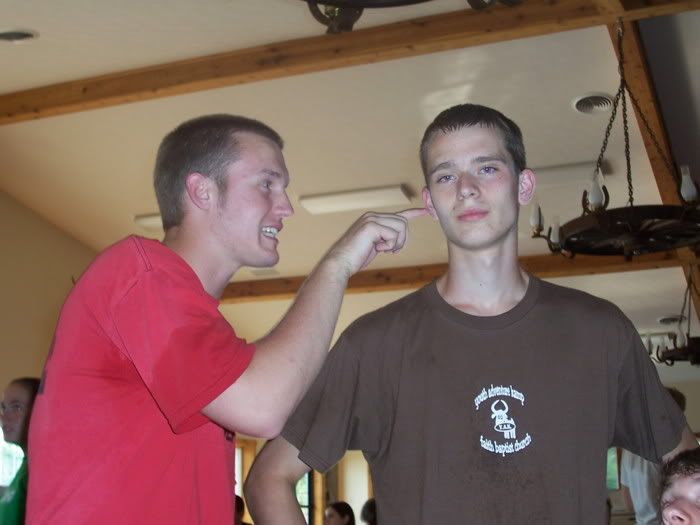 Jeremy and Mike. In the mess hall.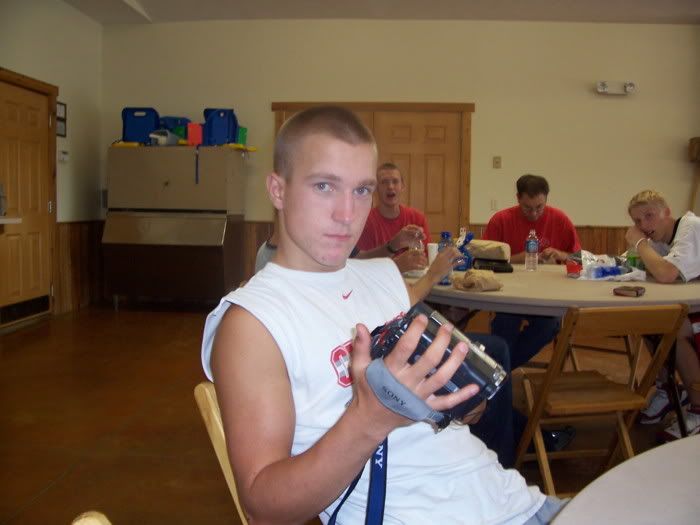 Steve. Jeremy, Mr. Spickler, Sam.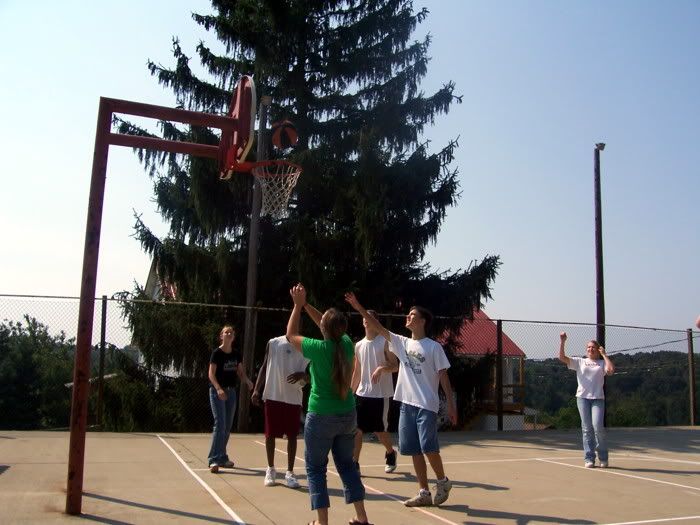 People playing basketball. I wish I had a picture of how awesome the view was from there.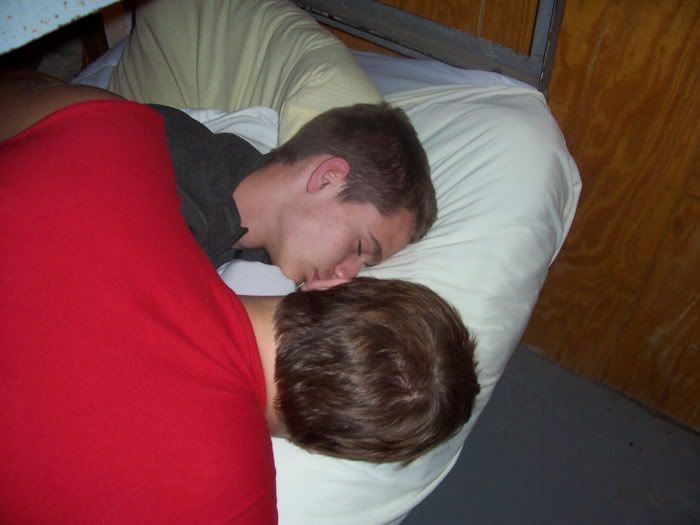 Mike and TJ....
Fall Bash was fun. Played dodgeball, ate, watched Power Sabres movie, played couples kickball, then a bunch of games involving people sitting on chairs and/or people. Good times. SNL was awesome. "I am.. daffodils." And Hugh played a song!! All We Gotta Do Is *mumblejumble* I taped it, but the reception I get is extremely crappy. Oh well. I can find it on the internet somewhere else.