Saturday, January 12, 2008
Posted by

valerie2776
at 11:31 PM
0 comments

I just tried to add a tag to my entry thing about Bob Wiltfong, and I couldn't. It wouldn't let me; it says you can only have 1000 tags. This is surprising and also retarded. And extremely inconvenient. Now what am I supposed to do? Hmm? Oh look at all the tags I have that express my dissatisfaction. If only I could have more of them.
Posted by

valerie2776
at 1:06 AM
0 comments

I am in complete love with Mo Rocca.
Posted by

valerie2776
at 1:02 AM
0 comments

Tuesday, January 1, 2008
Bob Wiltfong friend requested me on Facebook. His initiative made me happy. I think this somehow defines.. something... intrinsic?about me? I don't know... I don't even know what intrinsic means exactly. Whatever. Never mind. If you know who he is, you are awesome.
Posted by

valerie2776
at 3:13 AM
0 comments

Perhaps I shall say stuff later. MEME: 1.
http://en.wikipedia.org/wiki/Special:Random
The first article title on the page is the name of your band. 2.
http://www.quotationspage.com/random.php3
The last four words of the very last quote is the title of your album. 3.
http://www.flickr.com/explore/interesting/7days/
The third picture, no matter what it is, will be your album cover. 4.Use your graphics program of choice to throw them together, and post the result as a comment in this post. Also, pass it along in your own journal because it's more amusing that way.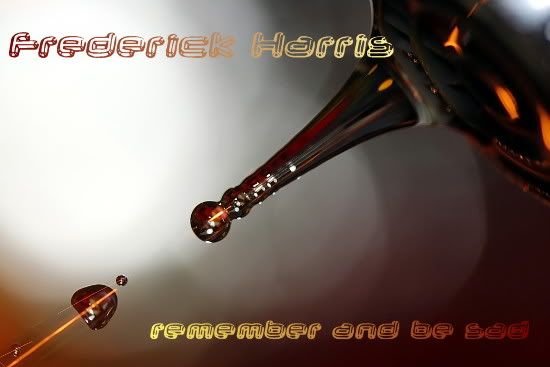 Posted by

valerie2776
at 1:32 AM
0 comments